10 tags
9 tags
A tune I've worked on today…...
9 tags
11 tags
14 tags
Being Water
When meeting Life's resistance Or an obstacle Of self Do not think yourself The stream That gently Trickles Or the waterfall That willingly Accepts Decline But rather The deep And wondrous Ocean From which It all came. ~ Jack J
10 tags
Shelf, with a silent 'h'.
Let me go! You are currently Slashing My spiritual Artery, This great thing Trying to pump Knowing Knowing that I Am star dust Not to be kept In a little jar On your Ego shelf. ~ Jack J
11 tags
Never-Ending, Just Begun
How sad it is To see a glass As half full When you could Just fill it up. How sad it is To fill up a glass When the glass Has already broken. How sad it is To come to terms with One thing beginning, Already ending. How sad it is That it isn't. ~ Jack
Anonymous asked: How old are ye?
10 tags
Day/Night, Not-me/Me
Know that When Sister Moon Decides to shine You can find my Invisible hand In the light, Reaching for yours In hope They'll hold One another Tightly, closely Til Brother Sun Commands the sky Signalling The time for Midnight secrets To escape And take Sweet flight. ~ Jack J
10 tags
Incarnations
Is that a pretty face To love Or just another Incarnation Of that realisation That far more poetic Is the belief of love Than love itself, Unless of the self The love is. ~Jack J
9 tags
"Reflect upon your present blessings of which every man has plenty; not on your..."
– Charles Dickens
10 tags
Awakening - Chapter 1
Before this post I posted the opening to a story I have in mind (http://thejackjblog.tumblr.com/post/45183845680/story-opening). The story now has a placeholder name of 'Awakening'. The protagonist's name of Jack is also a placeholder. Here is the 1st chapter (I will be keeping them short) - it still doesn't explicitly elude to the main themes of the story, but I hope you...
8 tags
Story Opening
Have a story idea in my mind and this is how I was planning on opening it. It doesn't quite elude to the main themes of the story just yet, but I think it carries the mood that I'm thinking of capturing. Something quite young and straight-forward in it's voice I suppose, but gritty. Jack's breath became frantic as he dashed down the alleyway, his slight frame working in his...
10 tags
10 tags
"Be kind, for everyone you meet is fighting a hard battle."
– Philo of Alexandria
16 tags
Soul Searching
The snowfall grew heavier. A biting wind saw itself caught under the pilgrim's cloak, a now billowing sail in favour of bringing him home. His chest was slowly becoming a frozen cavern, but a grim persistence remained, forcing him up the slope. He sought little comfort in the crunch of every step. The drawn-out breaths of a haggard man escaped him as he slipped; a bony grasp reaching out...
11 tags
Be Nice To People
Peel the fruit, Dare to bite, Amaze your tongue With the juice Of gratitude. Let it Coat your lips And bless Every word That passes by. Pour forth Joy At every chance, For only When you Let loose Loving words Do they then Find you. ~ Jack J
7 tags
See Ya
Take my hand But not for too long Because I need it To wave off My weaker self For my other hand Is too busy Giving the middle finger ~ Jack J
11 tags
The Lightkeeper
It is you who illuminates, Lights the way for those Lost in the sea Of uncertainty. But alone are you When the lights go out And you are caught In the current. There is no one to save The one who saves, Your cries drowned out By expectation. You'll muse it is tough To need help, But perhaps as tough To be a constant helper. And they'll think That's a dark thing...
10 tags
The Astronaut
When closely acquainted with infinite nothing do you suddenly feel aware of the infinite somethings that do little to define you or do you continue to float away ignoring the fact the world could very much fit in your hands ~Jack J
8 tags
8 tags
The Painter
Walking in the same old shoes Across not so bold paths, It's become a condition. The search for just something That isn't numbing, This futile journey Of an escapist Devoid of true meaning. Same person and surprisingly The same scene - Is everything as it seems? Not 'til these repeated paintings Are rejected And a true artist found within. ~Jack J
10 tags
Desire
I carry this torch for you, It is burning, undying, raging. The flames, they are licking, They dance sensually, Bringing me near boiling. For the fire is in my cheeks, It's in my veins, It's in my breath - Hot wisps daring To brush Your body. Let me Set You Alight. We'll burn together. Until we are ashes Left to be scattered By this thing called life Or...
9 tags
I am Bucket
Falling down the well, Embracing smell of damp, Drifting in a darkness That seems to never end. If this was all I knew, Would I wonder Whether there was more to life Than waiting for a splash? ~Jack J
10 tags
Age Limit For Politicians
I sometimes wonder whether this should be a thing. Often there will be surprise at there being a young politician. I can totally understand this - wisdom comes from experience, experience comes from living and older people have lived longer, right! But I think that may be a rather crude, reductionist way of thinking. I'd venture to say that experience is so incredibly colourful and our way...
13 tags
Dear, Future Me
Oh please, please hold your head up high For you are one who has walked the light. I would like to think I'm not long behind, But I stopped to tie my shoelaces. How long it will take? Not sure. They are truly knotted and their true way, I'm sure you understand, is hard to trace. An excuse, I know, But accept what I have to say And soon be amazed By what I will soon have to...
11 tags
Persona
Are you the saint this world needs Or just another guy Strapping feathers to his back. Do you shine the way you do By treating gold like food, Stuffing your face Whilst there are those who lack. Isn't it a shame to pretend, Having to act As though you are God-sent. Wouldn't it be lovely If we all said Hello, I am what I am. ~ Jack J
10 tags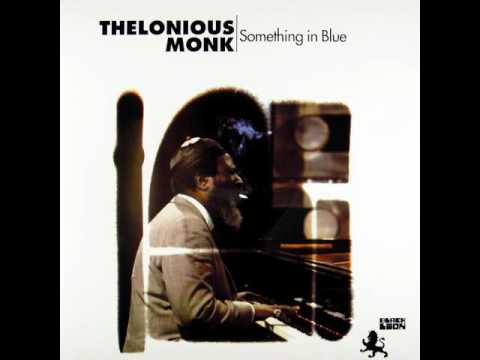 7 tags
The Truth Behind the Hat
When one thing ends, Progress might begin And leave people thinking, 'Why such a silly hat, anyway?' ~Jack J
9 tags
Determination
In a tough, shitty world, You have to wade, Not sink, 'Cos wouldn't it be great To at least see the arse That pains you. ~Jack J
5 tags
Peace and Dove
Backflip out a cherry tree, Tell me that you cherish me. Steal a shiny star from space, So love for me can be traced. Write a loving song for me, Fill others with jealousy. Walk along the beach together, So I know that this will last forever. Perhaps such things could win one's love, And grant a bond, like peace and dove, But for me these things you don't have to do When I...
11 tags
Geometry 101
Standing at the cliff-face - Should I, should I not. The physical is only temporary, So why not. Because it hurts, that's why. Can anyone live on the edge When the world is round? ~ Jack J
12 tags
Fortune
How cold it is out there, I wonder. Much colder Than the shit you shoot, Or are you one to chase Those wisps of smoke? Wrapped up in my bed, Where I am safe to wonder, I recall the day Spent trying to help, And come to hate This thing called fortune. ~Jack J
11 tags
The Sanctity of Life
Get up, get down, Listen to the ground. Can you hear the sound Of a 100 billion people Having left their mark? Nope. ~ Jack J
8 tags
Nightmare
How is it you still torment me? Perhaps for lifetimes to come You will stalk the lands of my dreams, Everything you touch Becoming fiendish, Sewing nightmarish seams That are oh so hard to break. Do I enjoy this pain? There may be some part of me That feels there is something To be gained. But he is just a part, Like you, really. So take him and leave me be - Me and my real heart. ...
9 tags
The Party
The mystery is not yours to solve, For you are a latecomer to this party. I am the one who is most involved, As it was me who brought the pudding. Yes, you may be led to drop Your silly cocktail sausages, But I much prefer a bitter taste To that fizzy pop You insist on swigging. For there is nothing sweet to see here, Unless sweetness is a measure Of denial. ~ Jack J
9 tags
Self-Improvement
You are my bright side, My sunshine, You are my chilled vibes On a not so happy day. Alone was I To walk the sad world Before you came along And taught me to fly. Now they look up And watch me, Not able to grasp This simple notion of free. But sometimes I Am among them, Feeling I am not yet you And you are not yet me. I am in that moment Abandoned - for all to see. ~ Jack J
9 tags
End of my World
Waves may form, The Earth may shake, The very sky may fall, But this is not the end of my World. No, My World ends When you end, Because at that moment I will lose my love, My life, My greatest friend. ~ Jack J
8 tags
End of the World
And so the world ended as I know it, Just like every moment Of experiencing it, For the new world has just been born Now, And now, And now, And now. But most forgetting And thinking us stagnant When really we are Renewing. Welcome to the new world again, Again, And again, Do choose to tread well. ~Jack J
9 tags
Ice
Your words Are cold, biting, Like a tundra breeze. Not very Inviting, you push me away And set me free. ~Jack J
8 tags
The World Goes Round
Just as the seasons change, So too is it necessary for a goodbye After a hello, For both the highs and the lows, For the darkest night to truly grasp The new day, so wonderful and bright. So too can I realise, that you are simply The autumn leaves of my world. Fallen, the barren tree now shown, Before Spring shows it's promising smile And to me a Being, Perhaps akin to you, Is...
9 tags
John Pitts, A Hero of the People
So here's a random thing I wrote a while ago. I'm not sure if I like it. I enjoy some of the random lines and moments in it, but is it a good, cohesive piece of creative writing… Well, I dunno - I will let you decide! Scribbles, quibbles and those not short of nibbles are what fill this court. Heavily pampered faces poke out of masses of extravagant robes, robes that dare to...
Anonymous asked: Hey Bru, It has been far too long matey. Miss your lovely faceness, always reading Earthly Embrace though dude. I like the hat-tip to Camel Spank in the lastest episode of Zhosh btw =] Can't find you on FB, figure you've taken the wonderful step to abandoning the deluge of insanity that constitutes the FB phenomenon. Will drop yas a text or call soon boyo - Love, The Dutchified Ginger
13 tags
The Flow of Love
That feeling when you are a river, Of love, light, harmony, Falling upon another. Soft collisions with sister and brother, You are the ripples in the lake, At the end And beginning of the trail. Is this how it feels to be free? Amongst those who are willingly Being who they wish to be? If so I've found joy in this World - A find I once thought was shamefully distant. ~ Jack J
5 tags
Adventures of Zhosh
Pfffblblbablub! Zho blew his scraggly hair from his face, the odd hair clinging to his tongue. Not a cling valiant enough to truly pester him, but enough to send him into a facial spasm and repeated hitting of himself. With his clumsy swagger, Zho walked out of the women's toilets feeling refreshed and somewhat cheeky. Exactly the mood he needed if he was to find a job today. On a wall outside...
7 tags
Bye Bye Birdie
Bye bye sweet thing, It really was sad to find you broken. Those wings won't flap And those dying colours Will attract only flies. By chance did we meet And then did I realise The first death Is with the last breath, But the next death Will come at the last exchange. Not only physically But through memory. And not soon will I forget The day of your final song. ~ Jack J
9 tags
Dared to Embrace
Not sure where this came from? In our hands We hold one another's hearts. We've dared to smile, laugh And love, But harrowing is the thought That one says Goodbye Before the other. When I embrace the eternal night, Will you be there? If you are first - I will not, Because this will already Be the death of me. ~ Jack J
12 tags
Random Untitled Musing
If a bird is nothing without wings Then without Spirit We would be nothing, As it is this That makes us free and flying. For the inspired human Lasts beyond dying. There is more going into them Than you could ever take - Would you bother to rake A single leaf From a planet filled with Autumn? Would you look to a lake And steal a single drop If stealing its being Was your...
13 tags
Lights Out
Really, I miss you. They say that when you Go on your long holiday, Move on to elsewhere, Sleep forever (and I hope you are sleeping sweetly), You continue to look on. Well never has it been so painful For a whole room of eyes To look upon me. So quiet, watching, Why can't I see, hear, feel? I would cut off my own hands If that meant they could Move on and holds yours. Sadly,...